Fiction Writer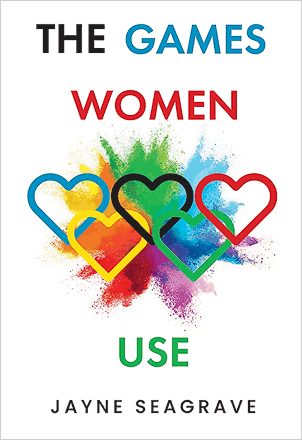 The Games Women Use
What is the exact nature of true, enduring female friendship? How are these friendships formed, how do they grow, how are they maintained? When does female friendship and support become akin to aiding and abetting? Does a criminal act exist if others are unaware it has been committed? "Over the years I have become increasingly fascinated by the way women find, build and retain friendships," says Jayne Seagrave, adding: "Some women have numerous contemporaries with whom they share every aspect of their lives, while others live without these close ties. In this work I have tried to explore the complex relationships women have with each other."
Set against the swirling activities in four Olympic Games host cities (Vancouver, London, Sochi and Tokyo) and culminating in Beijing during the 2022 winter games, this engaging novel tells the story of four women who meet at the start of their adult lives and become lifelong friends, frequently getting together to rekindle their close-knit bond, despite living in different countries. The four share their individual experiences, achievements, failures, goals, and setbacks. What they rarely discuss are the events that led to the deaths of those once closest to them. The cities hosting the Games provide the place, time, and distraction for elite athletes to be celebrated, records to be broken, medals to be awarded and maybe for crimes to be hidden.


Buy at Pegasus Books
Excerpts from The Games Women Use can be read here.
Visit The Games Women Use website: www.thegameswomenuse.com